Have you ever designed a character and hoped someone could draw the figure for you? Have you got any scenes in your mind and was eager to see this image before your eyes? Or maybe you are about to self-publish a book and need a nice cover and several inner images? Now you can request commissions of those images through my Fiverr gigs! The price is from $5 for a headshot sketch. You can also get a beautiful printable high-res image with extra cost.
[SKETCH DEALS]
$5 Headshot sketch (+$5 for half-body; +$10 for full-body)
+$5 for shading to the image
If you need refined linart images, the Inking Deals is for your choice. A headshot lineart is $15. The price will gradually build up depending on complexity.
[INKING DEALS]
$15 Headshot with refined lineart (+$5 for half-body; +$10 for full-body)
+$5 for grayscale shading to the image
+$10 foe screentone to the image
+$5 for fluffy background to the image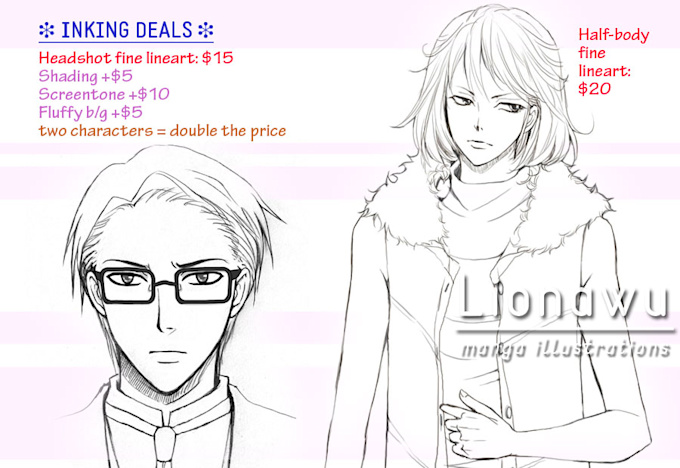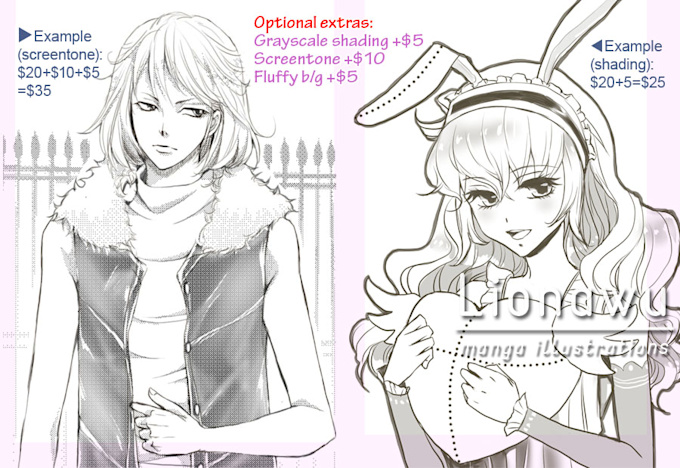 So far I only open two gigs. Soon I will have colour commission, too.
If you feel my art style suits your image, please do not hesitate to contact me.^__^